Description
SFR Air X-pro 80 inline skates
SFR Air X-pro 80 inline skates
SFR Air X-pro 80 inline skates
SFR Air X-Pro 80 is the latest edition to SFR's fixed-size inline skate collection. This skate comes with a minimal yet modern design which really makes for a stylish and subtle inline skate. With its ergonomically shaped upper and comfortable breathable liner, the skate not only feels great but also provides excellent ankle support.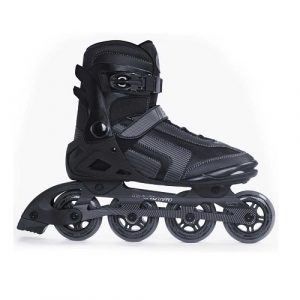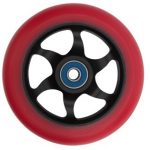 Thank you for browsing the ampro skates website. 
ampro skates was established in 2015 & the original store was in Ellenbrook in Perth's northern suburbs & moved to the Malaga Market's complex in 2018.  We are first and foremost a scooter, skate shop for skaters, in whatever form that takes, by skaters.
We are a non franchised family business with more than 40 years of mechanical and skating knowledge.  We have a fully qualified mechanical technician on-site and can do most repair jobs on-site while you wait.
 ampro skates stocks scooters suitable for casual riders as well as park users, both two and three-wheelers.  Roller skates, inline skates & skateboards for all budgets.  We stock a great range of accessories and spare parts. 
Always free fitting if products are purchased from us. We're also happy to work with you if you would like a custom build at labour free as well.
ampro skates is very safety conscious and stock a wide variety of safety gear aimed at both the enthusiastic beginner right through to the pro skater which is always up to 20% off RRP every day.
 Generally, ampro skates do not do sales as we try and give our customers the best products at the very best prices, every day causing less chance of upsetting regular customers.
We try and stock a little of everything, including Claudius CV, Envy, Fasen, Ethic, Flavor, Unfair, Globber, Bont, Chaya, Impala, Micro, Riedell, 187, 888, S One, Trinity, Samurai, Protec, Fox, Sacrifice, Syndicate, Venice & Versatyl. 
We at ampro skates look forward to meeting you instore.  We're open Wednesdays to Sundays inclusive, 9-5, Public Holidays 9-4, and trade 7 days a week at school holiday times.  Give us a call on 0450 330 640 
http://amproskatesfacebook.com.au
https://www.truelocal.com.au/search/skates/malaga
ampro skates Malaga markets Western Australia you can call or text Ellen or Ed any time for advice  7 am till 9 pm 7 days per week 0450 330 640 or if you prefer email sales@amproskates.com.au