Description
Skateboard wheels orange Centrifuge 71mm
Skateboard wheels orange Centrifuge 71mm
Skateboard wheels orange Centrifuge 71mm cruiser wheels pack of 4
It has taken us many aeons (time passes slower for the Cult), but we have finally perfected our centre set freeride wheel – The Centrifuge… Imagined in our SLIDE-O-MATIC formula. Completely symmetrical in all five dimensions, with a wider contact patch than the Converter for a longer life and slightly more grip. We humbly offer it up to you for sacrifice on Asphalt everywhere.
83a 
Centre set core
71mm x 53mm 
46mm contact patch 
Formulated from SLIDE-O-MATIC
10mm Spacer 
Sold as a set (4 Wheels)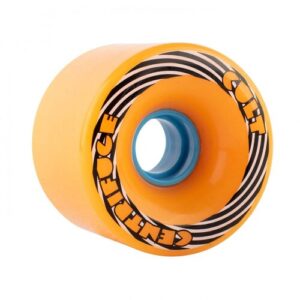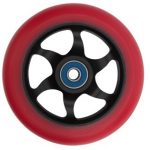 Thank you for browsing the ampro skates website. 
ampro skates was established in 2015 & the original store was in Ellenbrook in Perth's northern suburbs & moved to the Malaga Market's complex in 2018.  We are first and foremost a scooter, skate shop for skaters, in whatever form that takes, by skaters.
We are a non franchised family business with more than 40 years of retail, mechanical and skating knowledge going back to 1973. and due to having a fully qualified mechanical technician on-site who can do most repair jobs on-site while you wait.
 ampro skates stocks scooters suitable for casual riders as well as park users, both two and three-wheelers.  Roller skates, inline skates & skateboards for all budgets.  We stock a great range of accessories and spare parts. 
Always free fitting if products are purchased from us. We're also happy to work with you if you would like a custom build at labour free as well.
ampro skates is very safety conscious and stocks a wide variety of safety gear aimed at both the enthusiastic beginner right through to the pro skater which is always up to 20% off RRP every day.
 Generally, ampro skates does not do sales as we try and give our customers the best products at the very best prices, every day causing less chance of upsetting regular customers furthermore ampro skates does not sell variety store or supermarket disposable toys or electrical products. 
We try and stock a little of everything, including Claudius CV, Envy, Fasen, Ethic, Flavor, Unfair, Globber, Bont, Chaya, Impala, Micro, Riedell, 187, 888, S One, Trinity, Samurai, Protec, Fox, Sacrifice, Syndicate, Venice & Versatyl. 
We at ampro skates look forward to meeting you instore.  We're open Wednesdays to Sundays inclusive, 9-5, Public Holidays 9-4, and trade 7 days a week at school holiday times.  Give us a call on 0450 330 640 
http://amproskatesfacebook.com.au
https://www.truelocal.com.au/search/skates/malaga
ampro skates Malaga markets Western Australia you can call or text Ellen or Ed any time for advice  7 am till 9 pm 7 days per week 0450 330 640 or if you prefer email sales@amproskates.com.au