Complete boards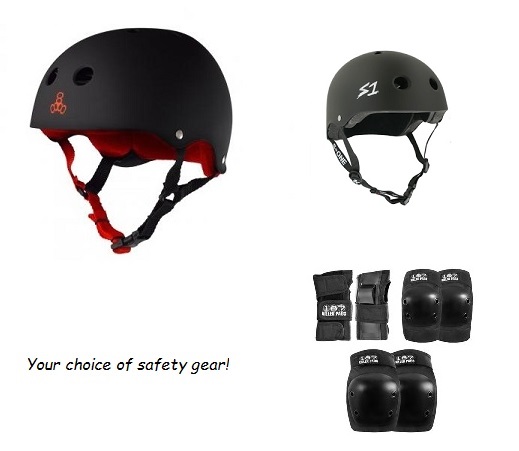 Safety deal at store cost!
All customers over the last 4 years who purchased a scooter, skateboard or skates over $100 value. were automatically eligible to choose up to $85 worth of our discounted safety gear of their choice for only $49 which is a 100% non-profit deal from ampro skates and this year it will still continue, simply retain your receipt after checkout. 
Or pay over 50% more for the exact same gear elsewhere, it's your choice???
For online orders simply after purchase quote your receipt number and contact us with your sizing to get this generous safety pack deal!
*Or retain your receipt and use as a future bonus gift, there is no expiry date on this offer!*

For orders over $49 shipping or local orders paid via eftpos!
Showing all 26 results