Everyday!
West Australia's lowest prices! 

ampro skates store is open on Weekends:West end of Malaga Markets 9am till 5.30pm Friday to Sunday, 9am till 4.30pm public holidays customer service is our aim, local orders from online store sales delivered same day 7 days a week N/C.


Featured !

enquiries answered 7 days a week between 9am and 9pm W.A time zone

0450 330 640
"New" or recently added products!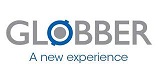 In store