Scooter 6061 alloy centre wheels


Everyday!
As to our experience, we have found most customers prefer not to buy pairs but individual wheel types this is why ampro exclusively sells most wheels individually, apart from LTD wheels which are sold as a set,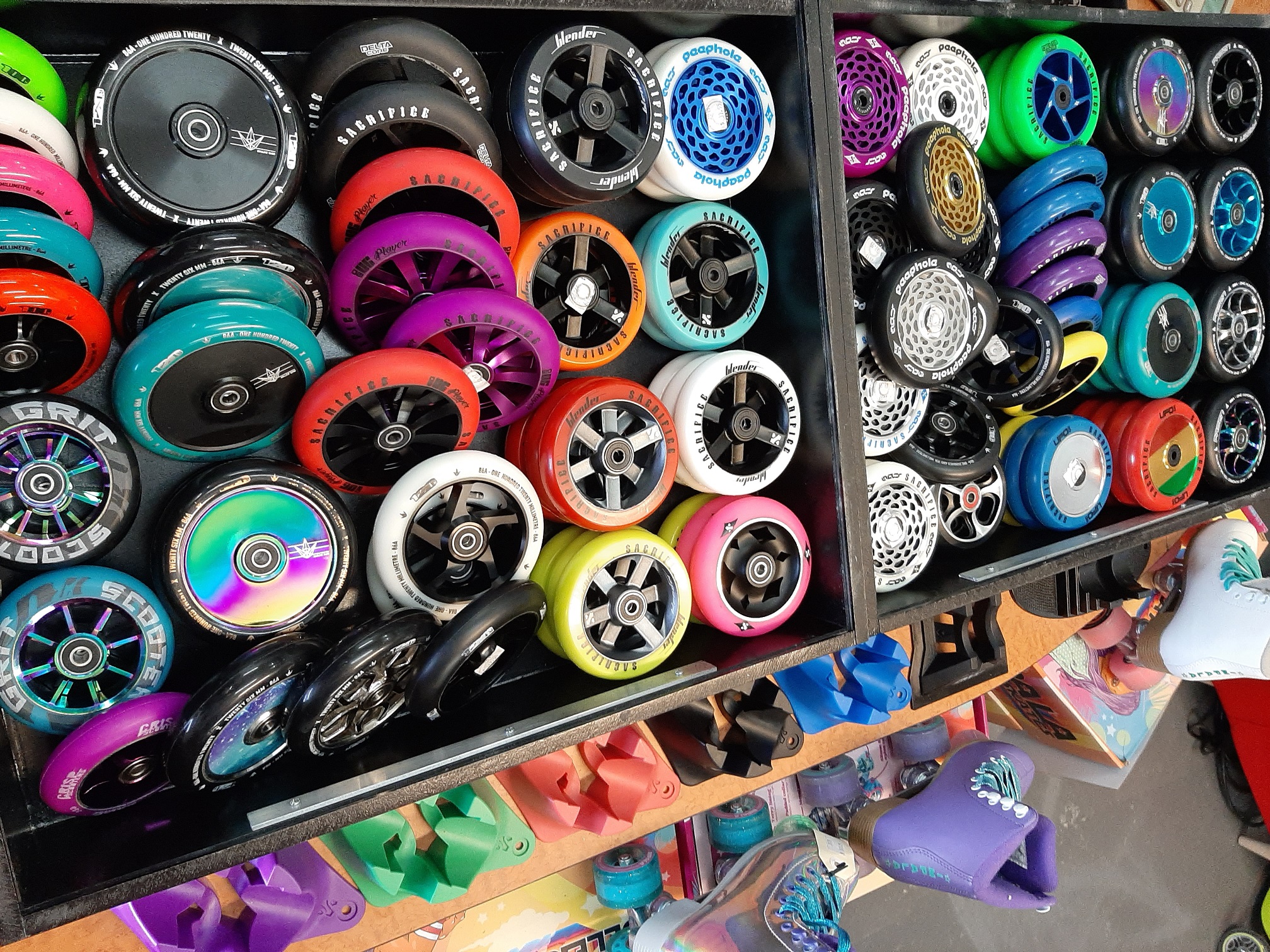 All park scooter wheels we stock are made from aircraft-grade alloy and are CNC machined to get a perfect shape and balance, the PU (polyurethane) is usually 86a hardness.
Customers will find with a little research we carry well over 200 wheels instore at all times also our wheels are regularly the lowest priced available in Australia.in fact, this is a saving of 5 to $20 per wheel as to other opposing stores regular pricing!