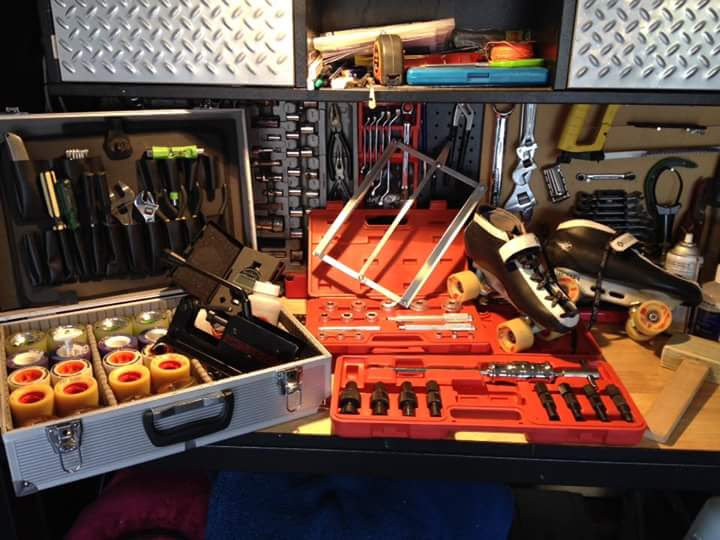 All scooters, skateboards or skates purchased from ampro skates are exempt from service labour charges for the lifetime ownership of that product (except for grip tape installation) and therefore will only be charged for parts only. In the case where abuse or accidental damage has occurred, then normal charges will apply.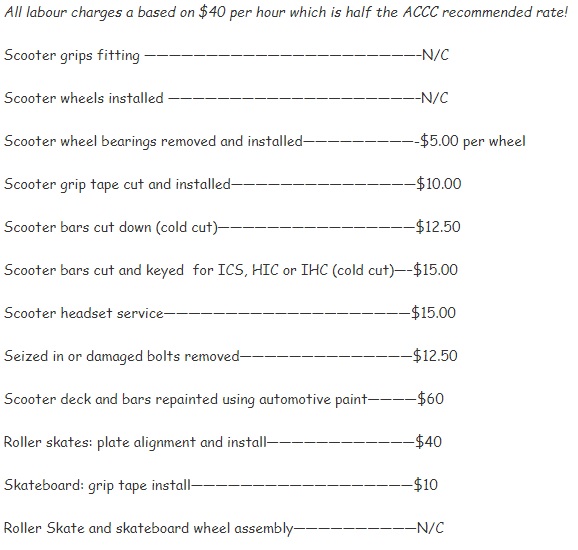 All work proceeded with is supervised  by our mechanical technician of 40 years experience, so you can rest assured of a professional standard and integrity,
So if your scooter has been botched or if your skates are tired and worn we can help you to revive your roll.